Cast Away Wilson Volleyball Replica Custom Made 1/1 Stage 2 Full sized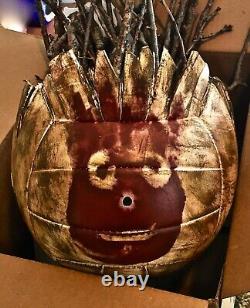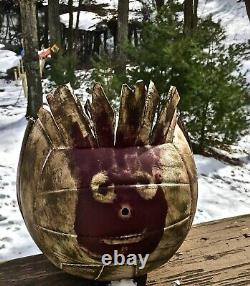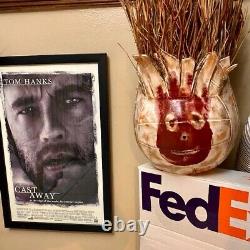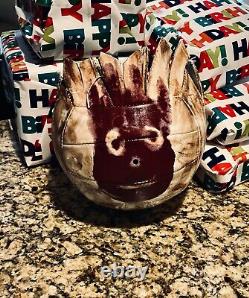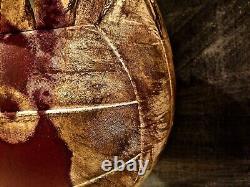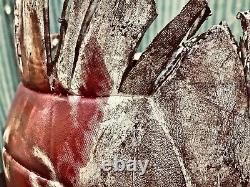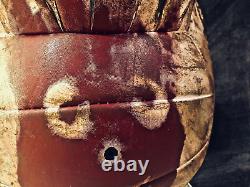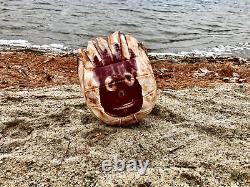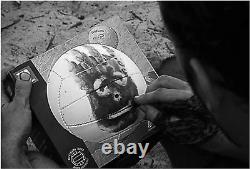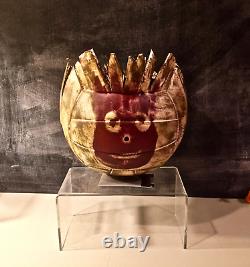 From the classic film Cast Away comes my custom hand made "Wilson" Volley Ball prop Replica! Ball was hand cut and trimmed over several hrs to achieve the effect. Wilson is also distressed as he Looked on the island after a few years. Wilson is then hand painted to enhance the overall appearance. The prop is 1/1 in scale full sized.
Made in the USA by a leading industry professional. A great Fun addition to any collection. If this was an Album it would be called "The Very Best of Wilson ".
Wison is ready to go on all the. Adventures you can throw at him. Just keep him away from a sinking raft! The worlds ONLY Full sized screen accurate Wilson!
I love him, the artist paid excellent attention to detail and weathering. He doesn't come with "Hair" but I actually like that, I added my own stick hair. He's hollow so you can put whatever you want in him, I put a good sized rock to hold him in place.
I like to move him around the house, honestly looks great anywhere. I have no criticisms with this item. 5 out of 5 stars. This product came out amazing and got here fast.
I've put it on display at my store to bring a random smile to customer's faces and it's already working! If you wanted to, you could display items in it also due to the way it is made. Great craftsmanship and customer service. I like how you add your own twigs for your own personal touch.
It will make a fine addition to the Mancave.

---