Django Unchained Broomhilda Freedom Papers Hero With Wax Stamp! Dicaprio Coa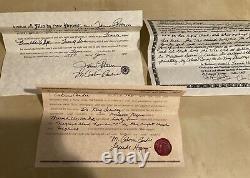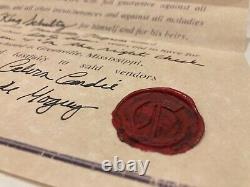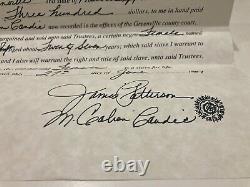 This is a VERY rare set of freedom papers used on screen in the classic film DJANGO! The prop is basically what Jamie fox is trying to acquire his wife Kerri Washington freedom in the entire film!! At the climax of this classic film Candy (DiCaprio) signs these to give broomhilda her freedom before the shooting starts. What makes these even more rare. Is that these are the HERO close up papers that have the actual WAX stamp!! These are made very well and look old. These comes with a a rock solid COA.
This is a classic piece of film history that I don't think you will EVER see again on screen. A must have for any film buff.

---