Faster Driver Evangelist's Hero Prop Subject Information & Map Premiere Props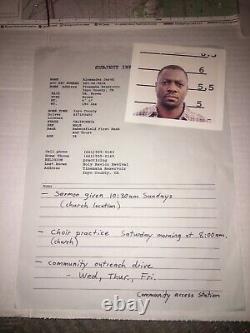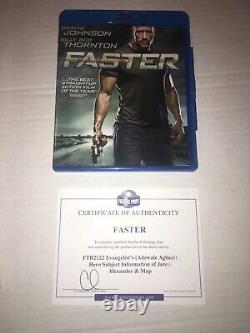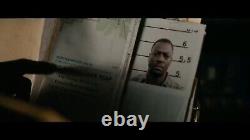 This is an original hero prop from the movie Faster Driver Evangelist. It is a subject information and map that was used during filming. The prop is in great condition and would make a perfect addition to any movie memorabilia collection.
It is a must-have for fans of the movie and collectors of movie props. Get your hands on this rare piece and own a piece of movie history. This is another RARE SCREEN USED AND MATCHED HERO PROP FROM FASTER.
THIS ONE IS WHEN THE DRIVER Dwayne Johnson goes to his guy to get the info on how to find the guys who killed his brother. This one is for the evangelist's (Adewale Agbaje) Hero Subject information of Jared Alexander with mug shot times and places and even the actual map. It one of the best out of all as it isn't just a mug shot and directions but also a full fold out map you see him later in the car looking at while driving to the church to only decide to not kill him. They only made one of these as it was used twice in the movie so back ups not needed!! Comes with the coa from premiere props.
This is the Official Premiere Props Faster Movie Memorabilia Preview! Premiere Props is proud to offer you exclusive movie props and costumes from CBS Films new movie Faster starring Dwayne Johnson and hitting theaters November 24, 2010. Be sure to visit premiereprops and follow us on Twitter premiereprops for current up to date movie release information, auctions, and exclusive live events. I'm not looking to give anything Away but found one thing I really want so need to sell a bunch so send a offer that's realistic to the rarity of what I have and knowing it's legit.

---