Massive Revolver Cosplay Prop with Suppressor & Ammo Storage Mini Chest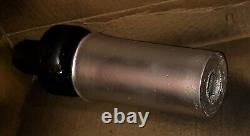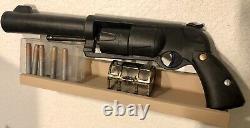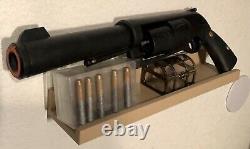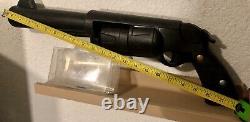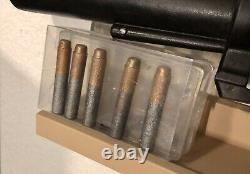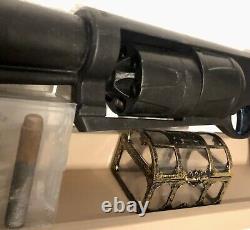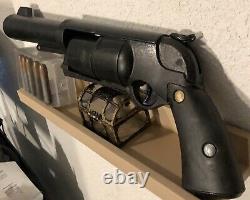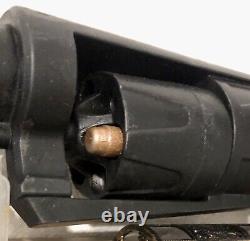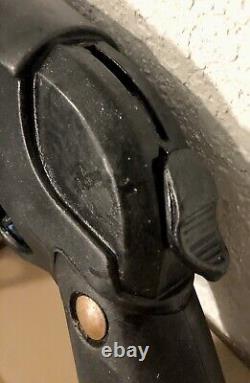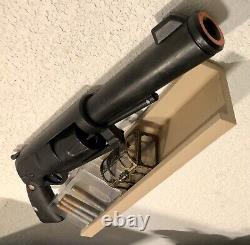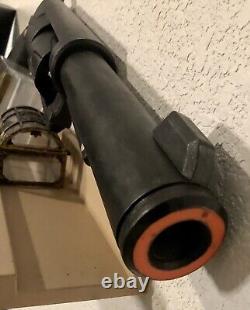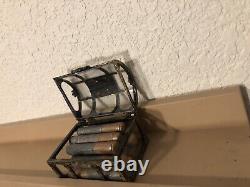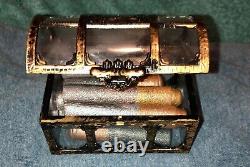 This Massive Revolver Costume Prop is a must-have for any movie enthusiast or collector. The attention to detail in the design makes it an exceptional piece that will add value to any collection.
This prop is an original and has been constructed using high quality polymer, ensuring that it is durable and long-lasting. It is perfect for display purposes or for use in cosplay and themed events. The large revolver is easy to handle and can be dry fired by pulling back the hammer and pulling the trigger.
It also has the ability to fire the included foam dummy rounds once they are inserted into the chamber. A suppressor has been added, which was inspired by the Coen brothers film No Country For Old Men.
These features make this pistol ideal for actors and performers who need a realistic prop for their roles. The Massive Revolver Costume Prop is a unique item that will make a great addition to any collection.
Detachable suppressor (Anton Chigurh would be proud). Mini chest for ammo storage.

---