Monica's Door from the TV show FRIENDS TV Props, Movie Memorabilia, NBC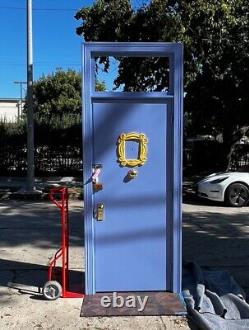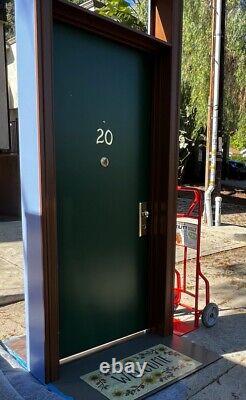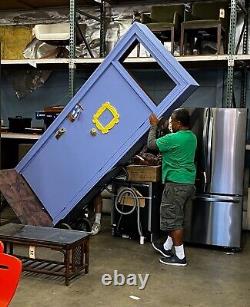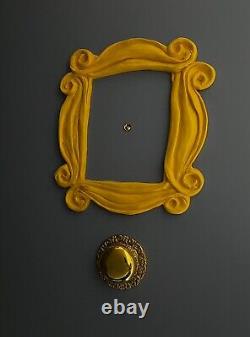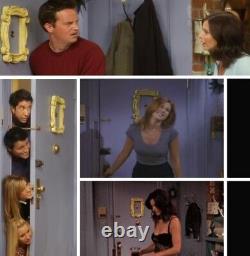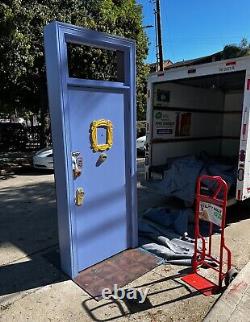 The Door from the TV show FRIENDS. Are you a FRIENDS super fan? Do you dream of living in Monica's apartment but live in Los Angeles and don't want to move to New York? Well- I have the next best option: OWNING MONICAS FRONT DOOR! This is the iconic apartment front door made by Warner Brothers for the FRIENDS REUNION on HBOMAX. From the door hinges, the locks, the peep hole and the wood floor its exactly what you remember from the TV show- standing at 8 feet 6 inches high. You will need a truck and couple people to move it because it's heavy. Great for photoshoots, birthday parties, super fans and more. Only a few minor scuffs.
Size: 41 x 10 x 104. Tags: Monica, Ross, Chandler, Rachel, Ross, Joey, Phoebe, TV Props, Movie Memorabilia, Movie Studios, Warner Brothers, FRIENDS, Sitcoms, Screen Used, Original, Warner Bros, HBO, HBO Max, Actors, Courtney Cox, Jennifer Aniston, David Schwimmer, Lisa Kudrow, Matt LeBlanc, Matthew Perry.

---