Movie Prop Doom Patrol Season 1 Episode 3 Puppet Prop Von Fuchs Patient Bed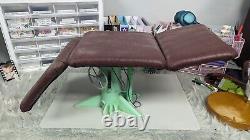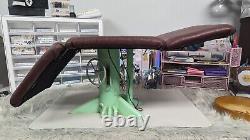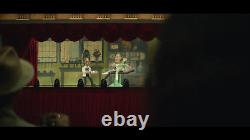 My shop Zombie Cat Builds produced the puppets for Seasons 1-3 of Doom Patrol. This bed served as what the Patient is sitting on that Von Fuchs is experimenting on. This prop is 11" tall, 12" deep and 26 long. The wire on the back was used to place the bed on stage during the scene but that was cut from the actual episode. The faux leather fabric used for the upholstery on the bed has not fared so well and shows some damage. I do not have a COA persay as we fabricated this piece for Doom Patrol and ended up with just a few key pieces after the fact but I can prove provenance with behind the scenes photos. Feel free to make an offer.
I have two other listings from this show.

---