Mr. And Mrs. Smith Angelina Jolie's Sub Machine Gun 1/1 Custom With extras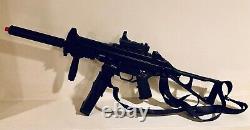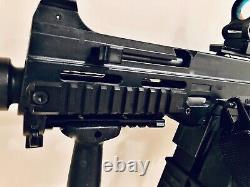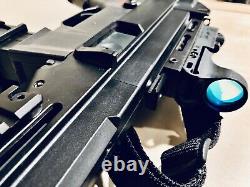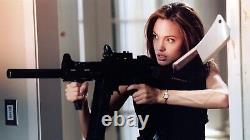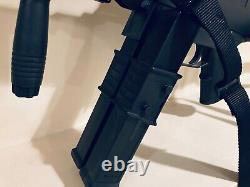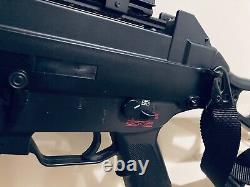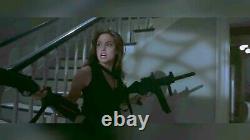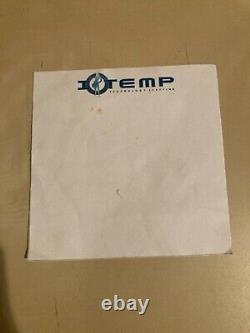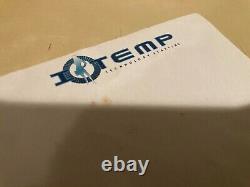 The CUSTOM Made Sub - machine gun used by Jane aka Angelina Jolie in production of Mr and Mrs smith! This is the gun she uses when they have the battle that destroys their home.
Replica Heckler & Koch UMP-45. Hands free cross body sling.
C -more RED dot scope. Comes with an ORIGINAL note pad piece from the top secret temp agency Jane worked for before it got blown up! This replica non gun contains the colored markings required by law, including a permanently attached orange plug.

---