NASA Apollo Spacesuit replica IVA Gloves film costume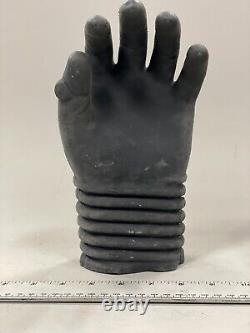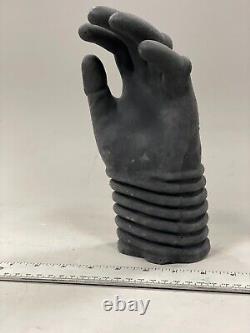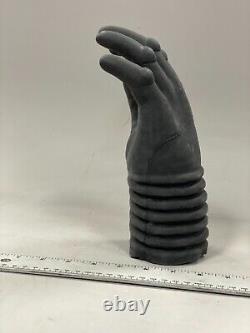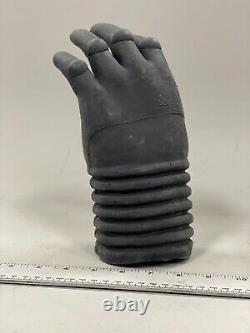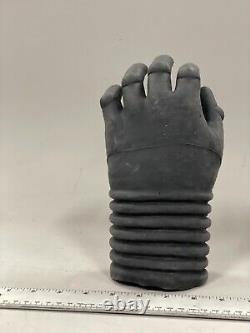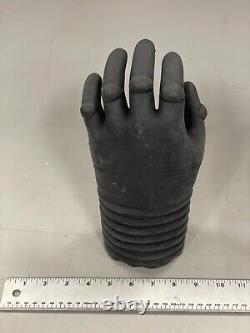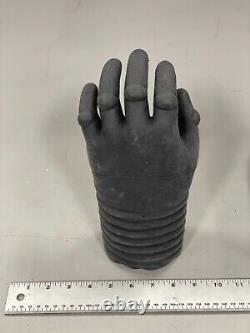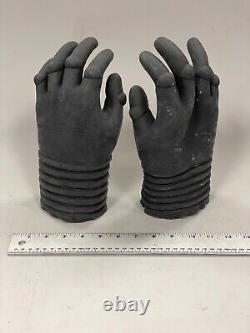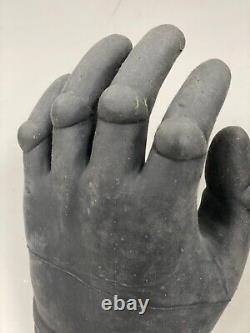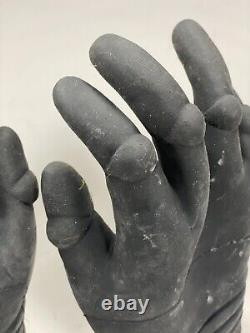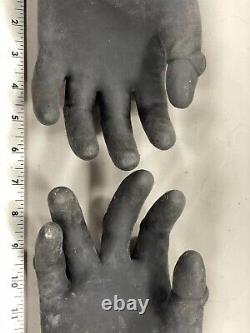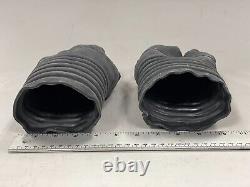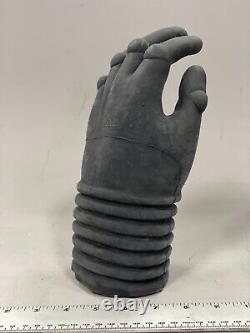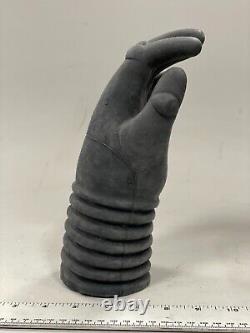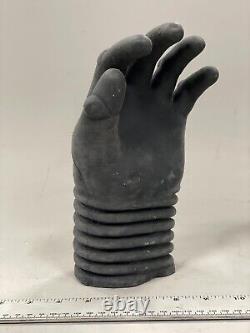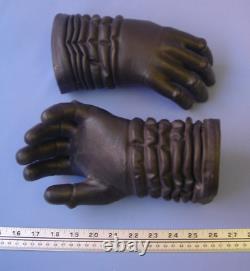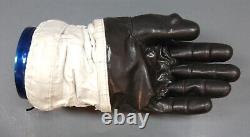 This is a pair of large replica Apollo IVA space suit inner gloves. Used with both the A7L & A7Lb spacesuits. Cast in latex rubber, they are a great way to complete that replica Apollo suit.
This high quality black latex rubber is durable and will hold its shape for a long time. New, cast in black latex, can be used as is, or sprayed with a semi-gloss clear vinyl paint or an application of "Armor All" to achieve the authentic shine. Where as, the real Apollo IVA gloves were dipped in a Latex / Neoprene rubber, over a form that was fitted with a fabric reinforcing glove, these replica gloves are cast in a mold, with the subtle fabric texture sculpted in.
They will need a little trimming to remove minor mold seams and fitted with the fingerless over-glove to complete the look. We have included 2 photos of a real IVA glove for reference (Last 2 photos). These are custom made for Orbital Surplus, by Global Effects Inc,, who are highly regarded for their exceptionally high quality space suit replicas for film and television. These are the same as the boots used in the films; "First Man", "From the Earth to the Moon", "Men in Black 3", "Transformers: Dark of the Moon" and many others. Check out our other listings for replica glove disconnects that can be used with these gloves.
Here at Orbital Surplus, we collect odds and ends from anywhere in the galaxy. So depending on what empire has collapsed, space freighter has crashed or Transport "got lost", we never know what we will receive next. However, we have lost our lease on the asteroid we have called home for more than 30 solar cycles and have to move. So we are finding stuff we forgot we had, and this is where you luck out, cause it all has to go!

---