Pirates of the Caribbean Prop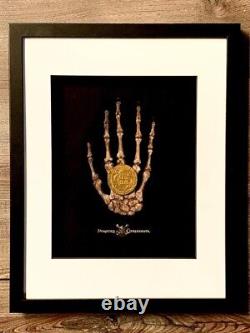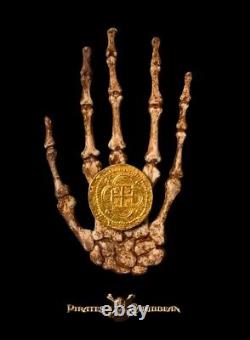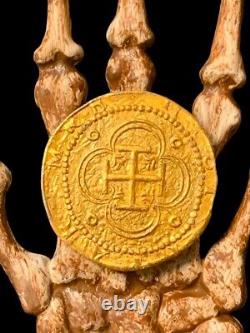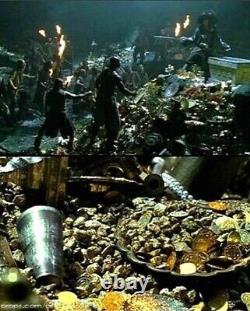 This is a cool screen used prop from "Pirates of the Caribbean - The Curse of the Black Pearl". It's a large gold coin which was used in the treasure room scene. This is from a person who work on the set and picked up some treasure pieces after shooting was completed. Comes in a cool 11"x14" shadow box frame with life size 3D skeleton hand.
Comes with a COA from Empire Movie Memorabilia. Website for more info on us.

---