The Muppets Most Wanted Custom Framed Newspaper Movie Prop rare stunning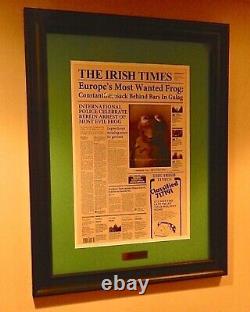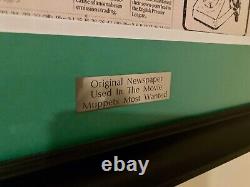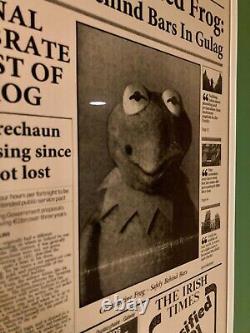 0riginal CUZTOM FRAMED rare newspaper used in the classic Film Muppets most wanted! Full sized comes with a COA. You wont EVER see another! A must have for ANY muppets fan! I changed some of the text in case someone tries to copy this image : Kermit The frog or is it Constantine!
Comes with UV glass, gold plaque and acid free backing will last a LIFETIME!!!! Huge stunning frame no expense was spared!
A once in a lifeime piece of classic film history!!!

---